July 27th, 1955 Chuck Berry's first hit record, "Maybellene" enters the Billboard R&B chart where it will reach #1 during an 11 week run. The song, adapted from the traditional fiddle tune "Ida Red", tells the story of a hot rod race and a broken romance. It also climbed to #5 on the Pop chart.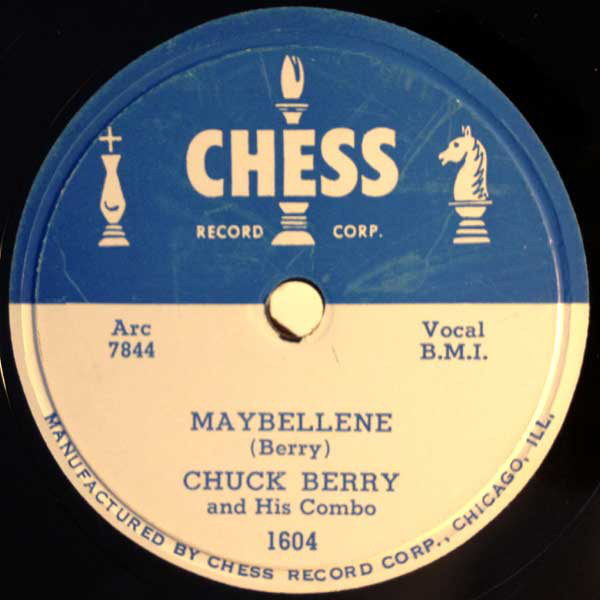 Lenord Chess, owner of Chess records said, "Well, hell, let's name the damn thing "Maybellene", altering the spelling to avoid a suit by the cosmetic company. The lyrics were rewritten, also at the direction of Chess. "The kids wanted the big beat, cars and young love," Chess recalled. "It was the trend and we jumped on it."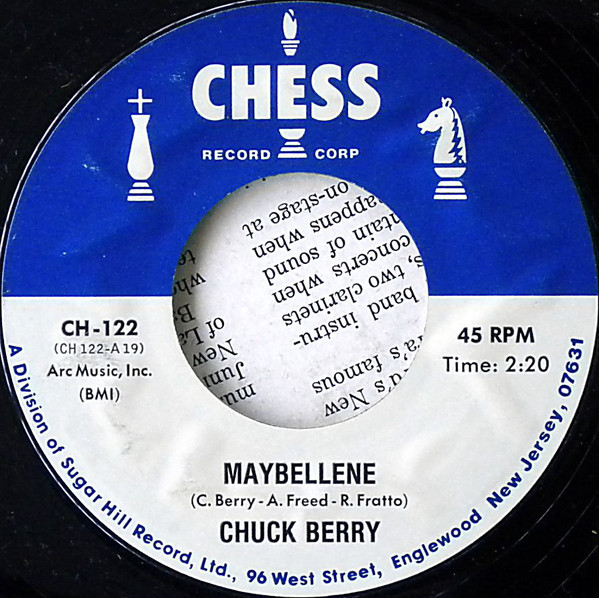 In the 1950s, some record companies assigned publishing credits to disc jockeys and others who helped to promote a record, a form of payola by means of composer royalties. For this reason, the disc jockey Alan Freed received credit as a co-writer of "Maybellene". Songwriter's credit is always in the parenthesis under the song title.
Russ Fratto, who had loaned money to Chess, also received credit.Some Chess insiders have said that Chess owed money to Fratto, a printer and stationer, for producing record labels.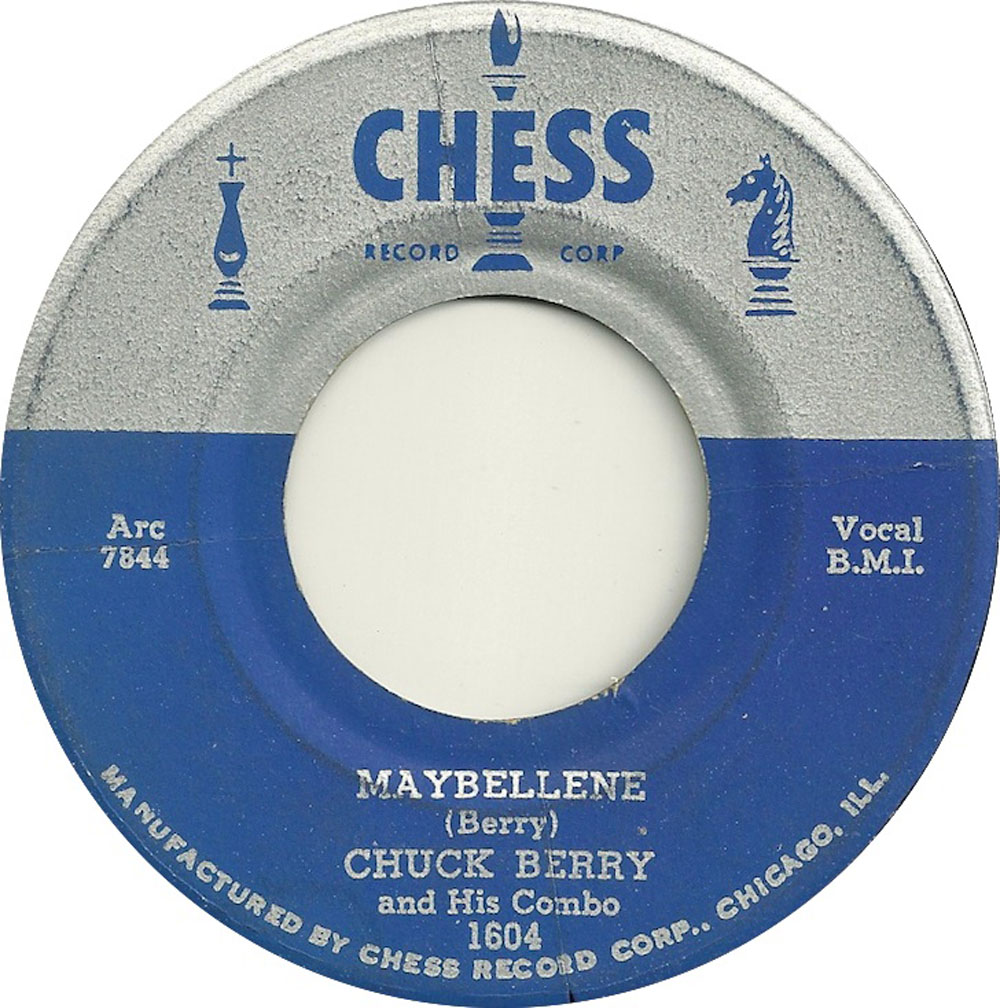 Chuck Berry sued to have his name only as songwriter and regain lost royalty's.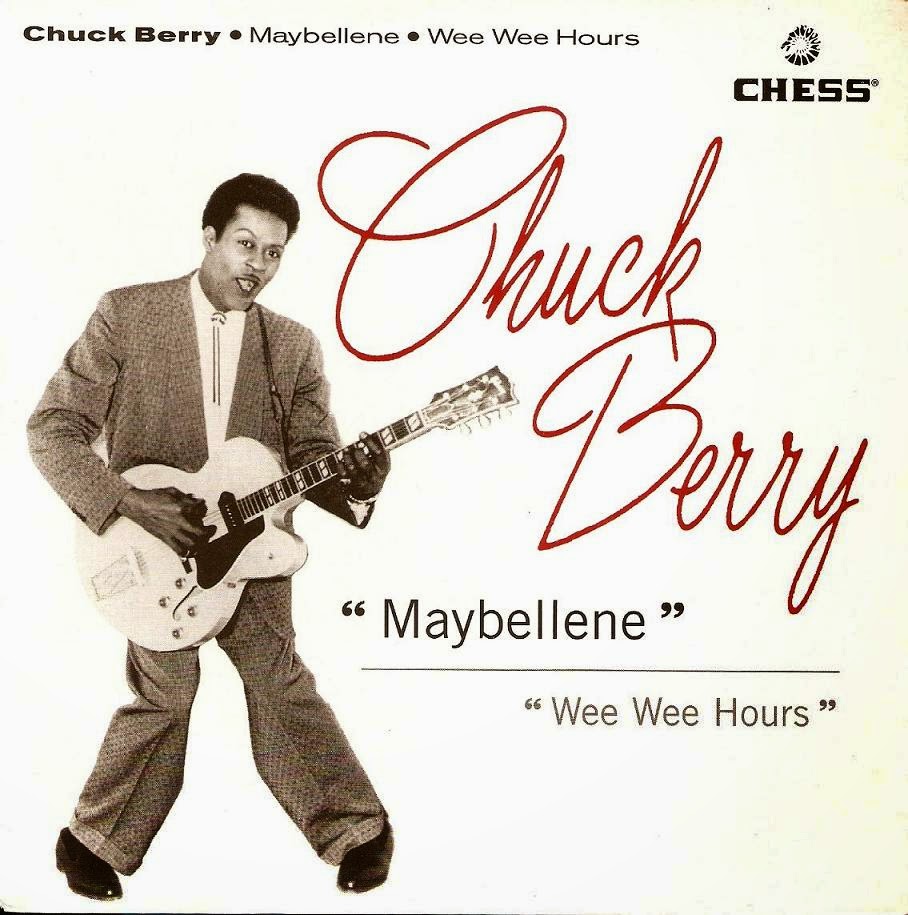 On the day I was born, Oct.21st, 1955, "Maybellene" was at No. 19 0n Billboard's Best Sellers Chart and No. 7 on the Most Played in Juke Boxes chart. The Top100 singles chart. A combination of the previously mentioned charts, was introduce a week or two later on Nov. 12th, 1955.