It's been FIFTY years since my FAVORITE band from High-School went to No. 1 on Billboard's Album Chart!
Aug. 20th, 1970 Creedence Clearwater Revival's album "Cosmo's Factory" reaches #1 on the Billboard Hot 200 L.P. Chart, a position it would hold for nine weeks.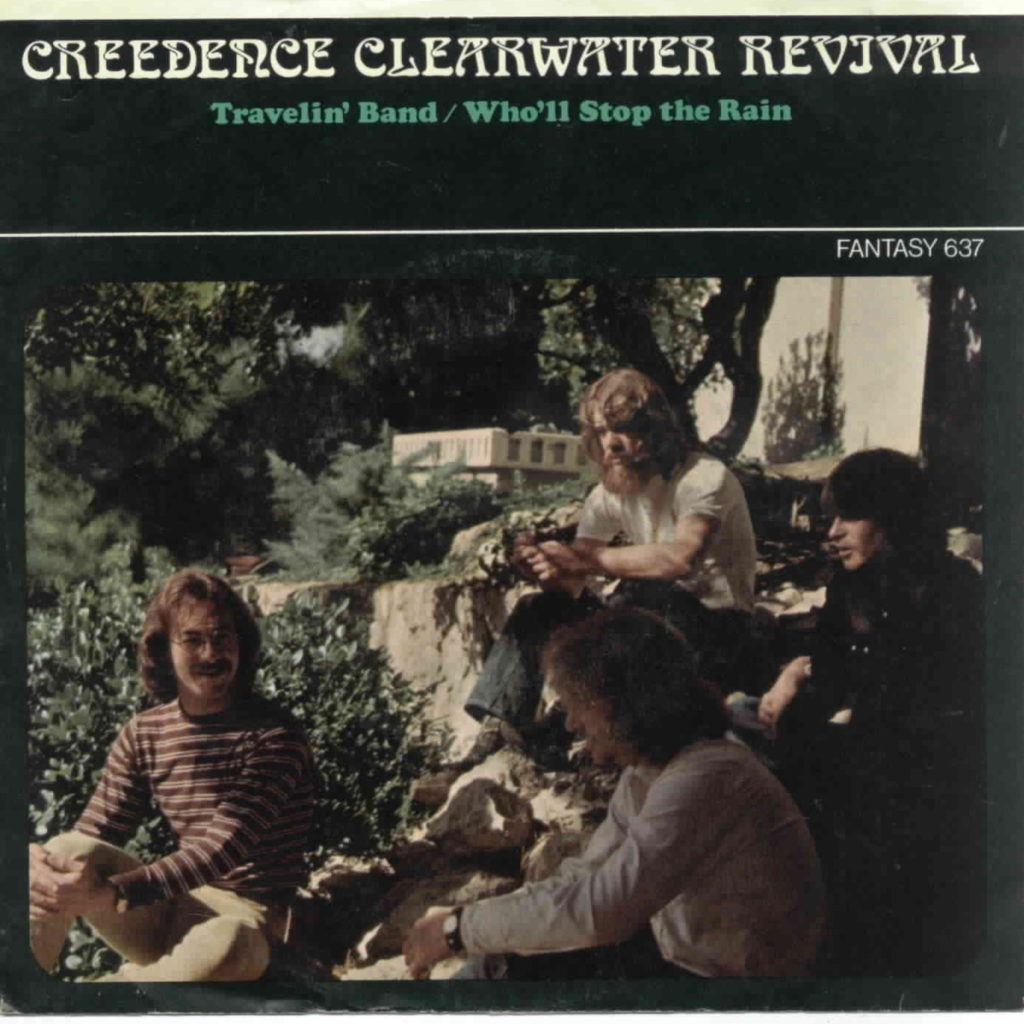 The L.P. would spawn three different "Double-Sided" hit singles. In other words, SIX hits. "Travelin' Band" b/w ""Who'll Stop The Rain" was released much earlier in the year and hit the Billboard's Hot-100 Jan. 31st, 1970. It would peak at No. 2 for two weeks.
In late 1969 Billboard stopped listing "Double Sided" hits as separate with separate positions on the Hot-100 Singles (Pop) chart. This provided advertisement and air play for other artists and their records.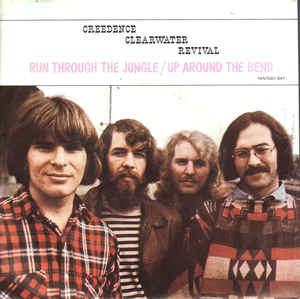 April 25th, 1970 saw the second single, also a "Double Sided Hit". "Up Around The Bend" b/w "Run Through The Jungle" would make it to No. 4 and stay on the charts for 11 weeks.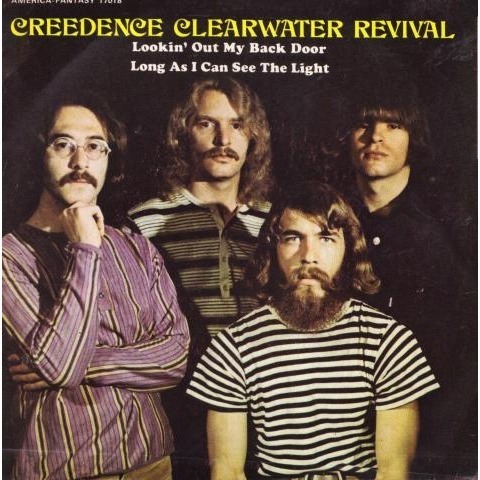 The third single "Lookin' Out My Back Door" b/w "Long As I Can See The Light" hit Billboard in the summer of 1970 on Aug. 8th, 1970 make it's way to No. 2
Add the singles "Proud Mary", "Bad Moon Rising" and "Green River", all peaking at No. 2 on Billboard's Hot-100 and you have a complete list of all FIVE (5) of the band's singles that went to No. 2. They had Number 1 L.P.s but they NEVER had a Number 1 Single.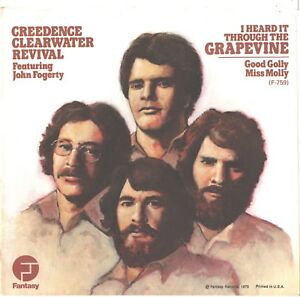 "I Heard It Through The Grapevine", originally done by Gladys Knight & The Pips, then covered by Marvin Gaye and finally CCR was released in 1976. It was a track on "Cosmo's Factory' and got TONZ of air play over the years. Finally, the record label released it YEARS after the band broke up. It made it to No. 43.