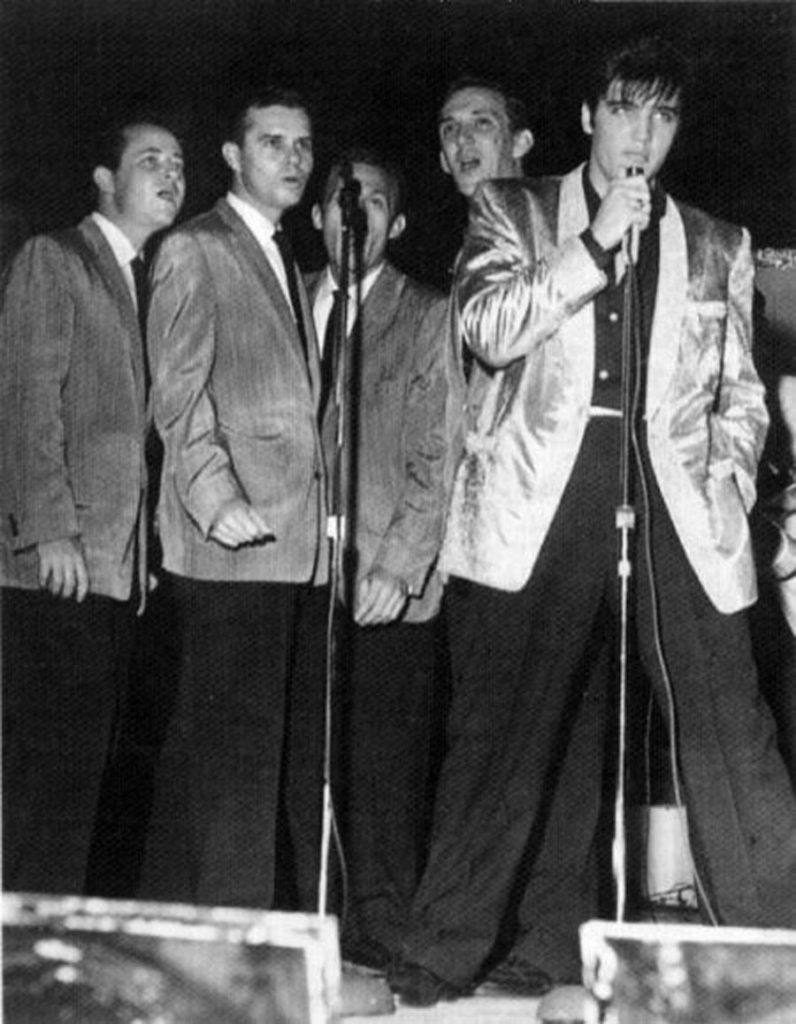 Aug. 31st, 1957 Elvis Presley appeared in concert outside of the United States for the last time when he performed at Empire Stadium in Vancouver, Canada, in front of 26,000 fans.
Seen here with the Jordanaires, left to right Gordon Stoker (Tenor), Neal Matthews (Tenor), Hoyt Hawkins (Baritone)Hugh Jarrett (Bass).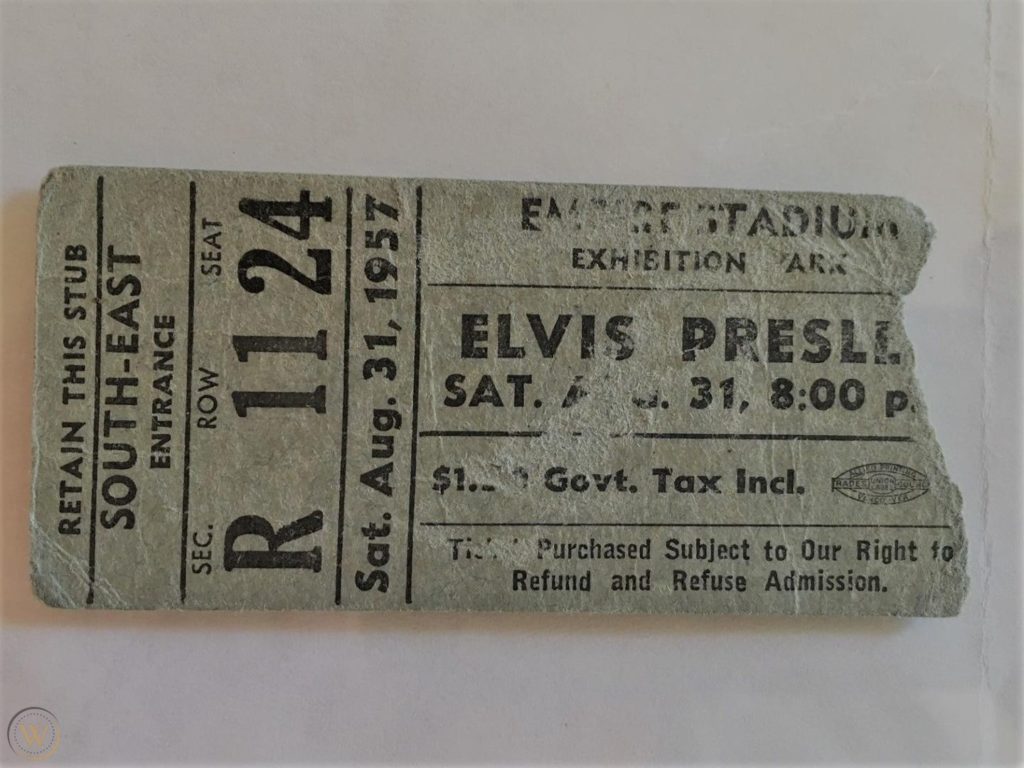 Ticket prices ranged between $1.50, $2.50 and $3.50.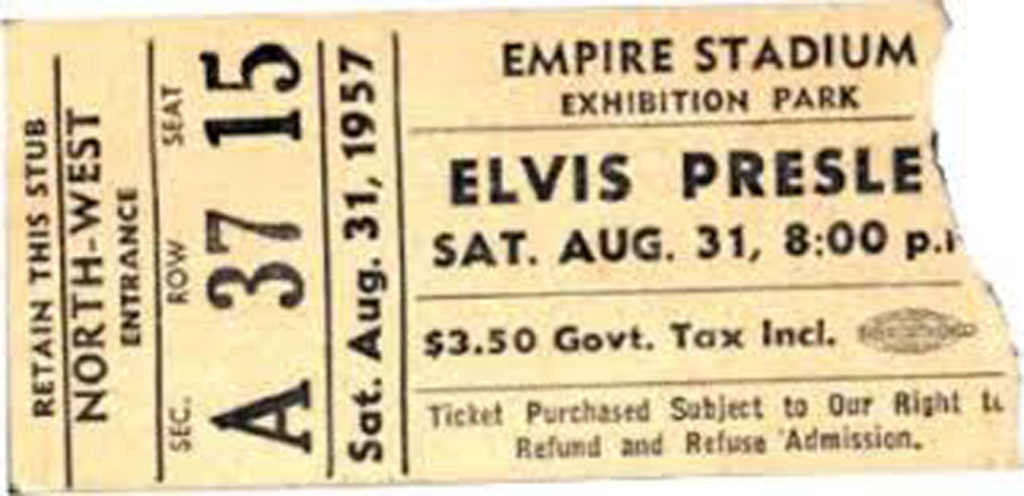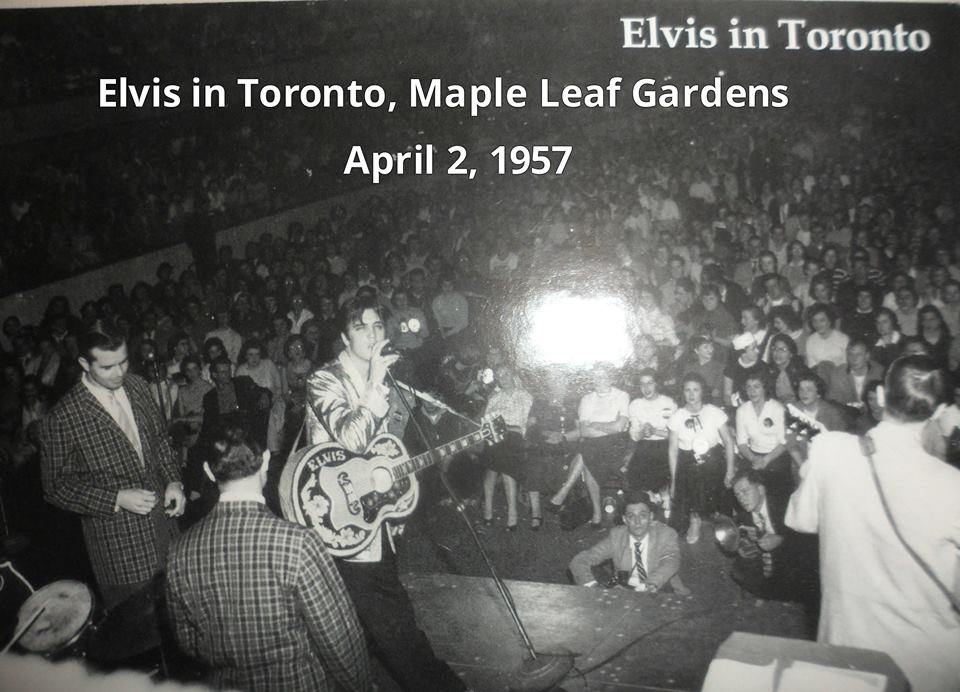 He performed only two (2) other times out side U.S. Boarders, earlier that year on April 2nd, 1957 in Toronto at the Maple Leaf Gardens.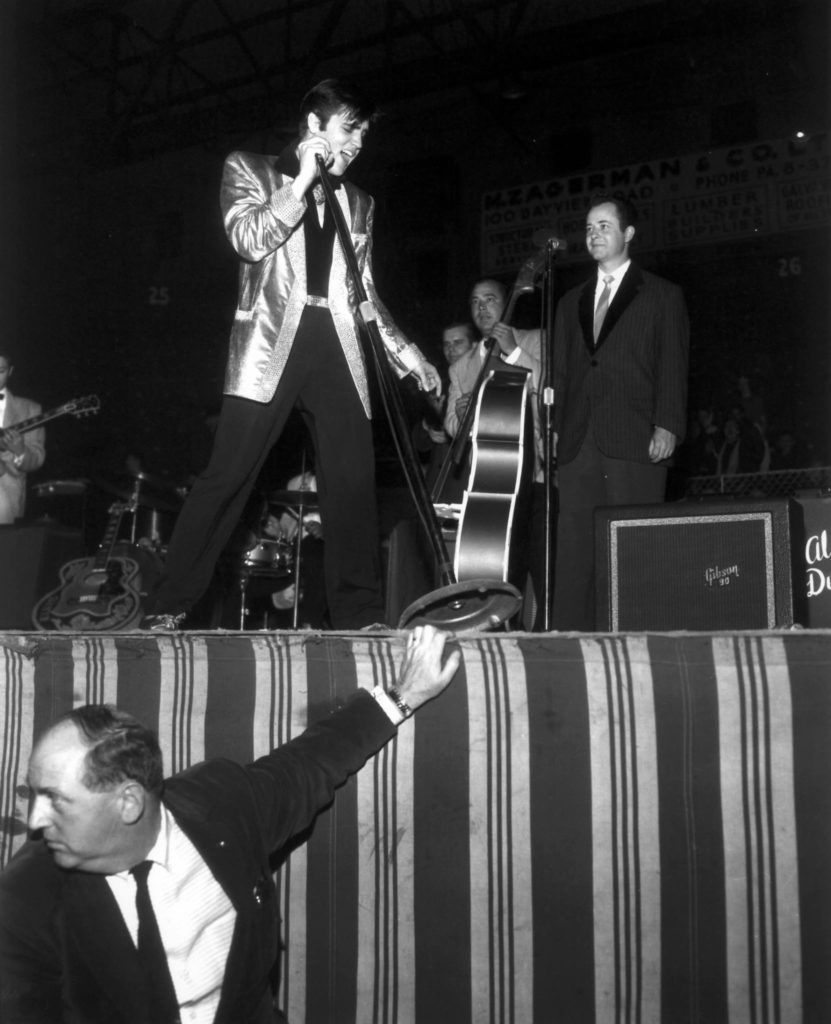 Then again on April 3rd, 1957 at the Ottawa Auditorium. This photo shows Col. Tom Parker, Presley's manager keeping a watchful eye on security. On one hand, this would dispel rumors over the years that Presley didn't perform in other countries because Col. Parker was an illegal immigrant and was concerned about his visa status. Then again, crossing the Canadian boarder in 1957 was much the same as going into your neighbor's back yard.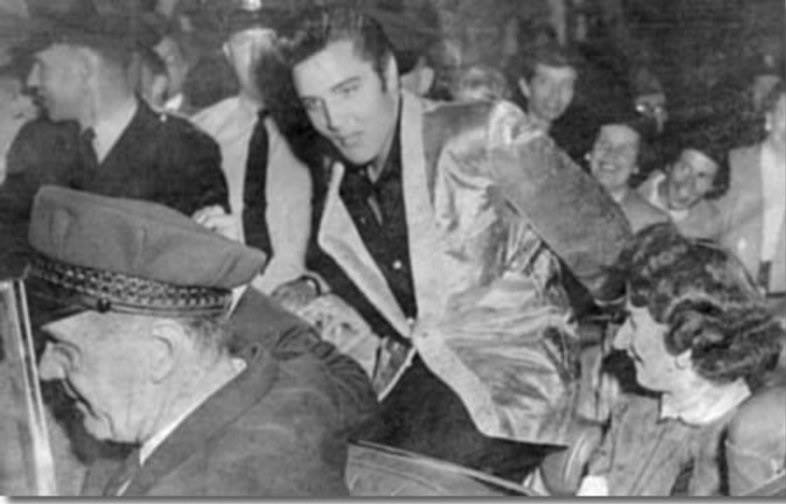 On Sept. 1st, 1957 Presley's tour would take him to the Sick's Stadium in Tacoma, WA. Here, a young guitar player named James (Jimi) Marshall  Hendrix would watch the outdoor show from a neighboring hilltop and draw this image of Elvis Himselvis.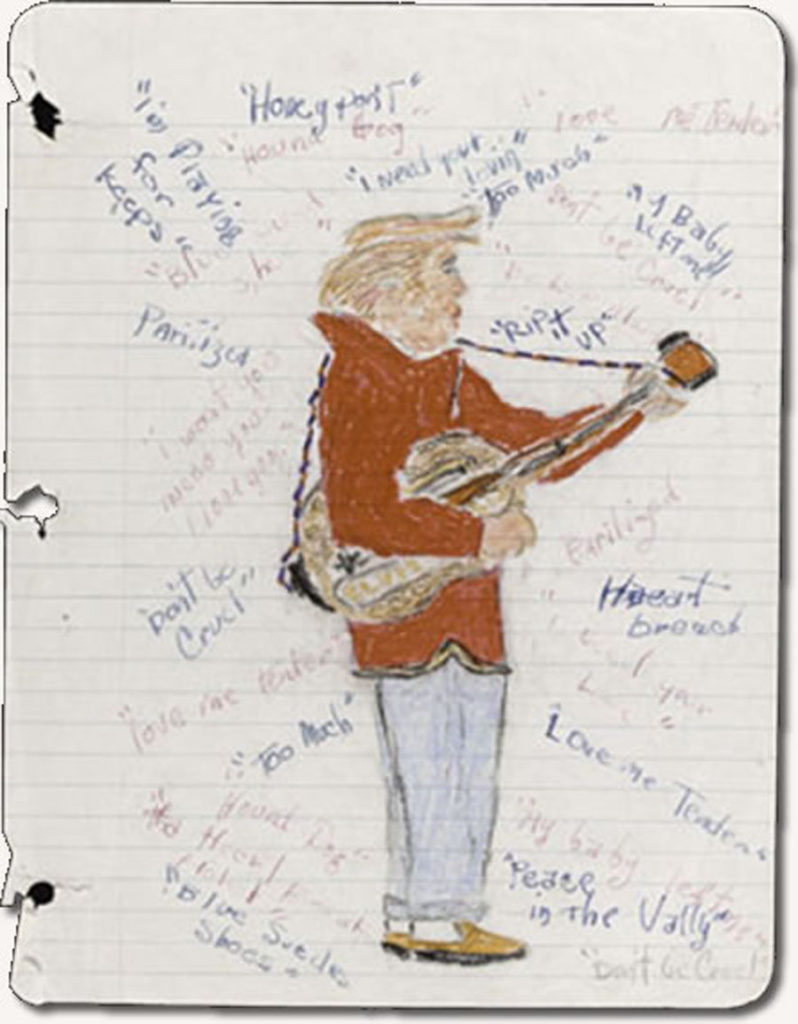 As fate would have it, Jimi's last hometown appearance was at Sick's Stadium on July 26, 1970.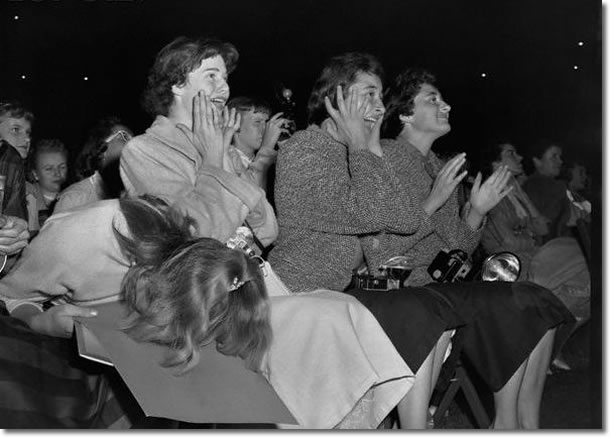 It seems Jimi jotted notes about what songs Presley and his band played that night. Myrna Crafoot, who was at the concert, wrote the set list in her diary as:
Heartbreak Hotel, All Shook Up, I Got A Woman, That's When Your Heartaches Begin, I Was The One, Teddy Bear, Don't Be Cruel, Love Me, Fools Hall Of Fame, Blue Suede Shoes, Blueberry Hill (with Elvis on piano), Mean Woman Blues and Hound Dog. 
Finally, some have said that the Canadian shows were not the last to be played by Presley outside the United States. He played at the Honolulu Stadium in Hawaii on Nov. 10th, 1957. It has been argued that Hawaii was not a state at the time but a territory and thus outside of the boarders of the U.S. Personally, I do NOT think the folks of Hawaii would appreciate that sentiment but for historical reasons, I post it. This was Presley's LAST concert in the 1950's.
Musicians note: Bill Black has, at this point, switched from and "Upright" Bass to a Fender Electric Bass.
-Peace