July 11th, 1955  Elvis Presley's first number one record was recorded. The single was released Aug. 20th, 1955. It was his fifth and final single to be released on the Sun Record Label.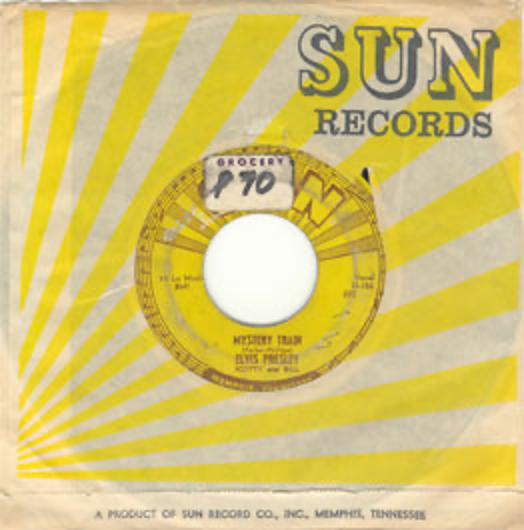 It was a "Double-Sided Hit Single" as the "B' Side, "Mystery Train" made it to No. 11 on Billboard's Country Chart and was on the chart for 3 weeks.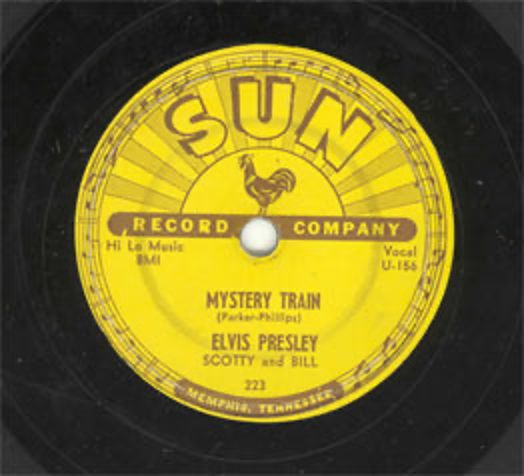 The single was released on both 45 & 78 R.P.M. formats.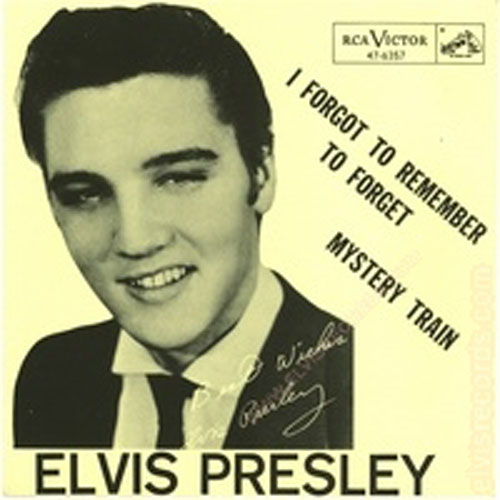 The 45 did not originally have a picture sleeve. This is a bootleg made by a fan that came out in the late 1970's after Presley died.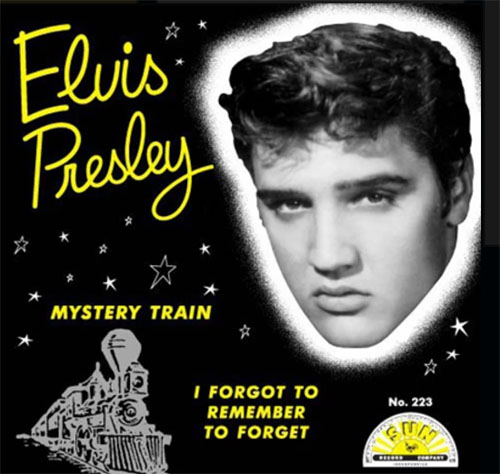 This picture sleeve was actually produced by R.C.A. records and came out in a singles box-set in the 1980's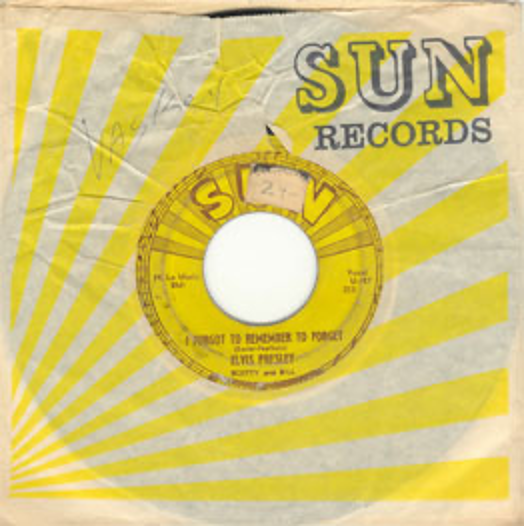 Presley's FIRST No. 1 song on any of Billbaord's Charts was the song was called "I Forgot To Remember To Forget". It made it's debut on US Country charts on 09-17-55. It stayed on the charts for 39 weeks and was No. 1 for 5weeks. This pre-dates "Heartbreak Hotel" as Elvis' FIRST. No.1 record.