July 13th, 1956   Elvis Presley's double sided hit "Don't Be Cruel" / "Hound Dog" is released.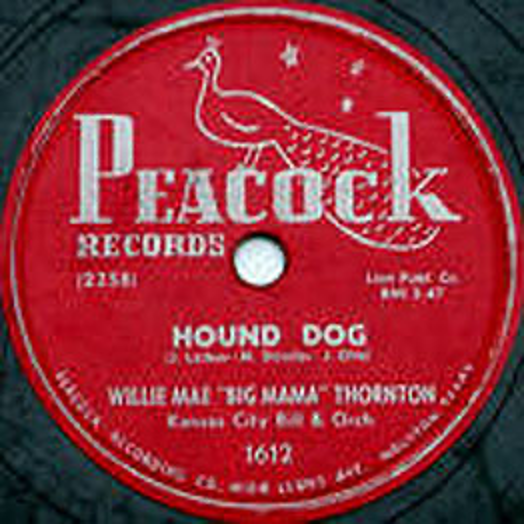 Originally recorded by Big Mama Thornton who's version rose to No. 1 for 7 weeks on Billboard's R&B Charts.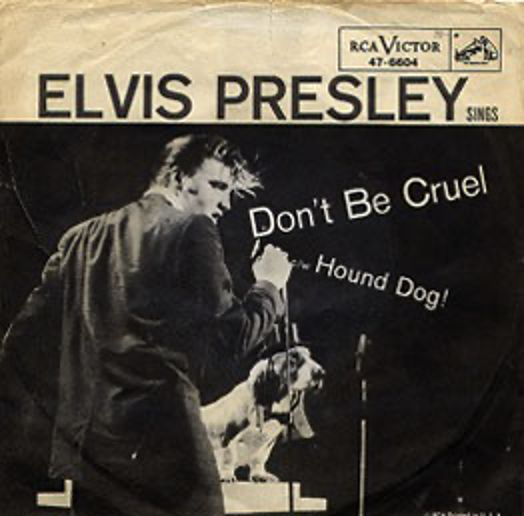 The disc will rocket to #1 on the Billboard chart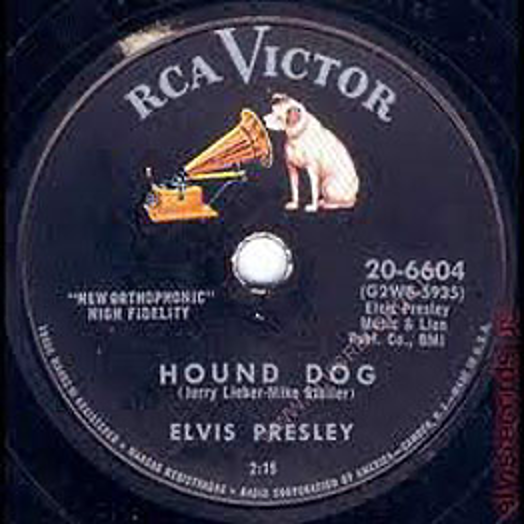 "Hound Dog" made it's debut on Billbaord's Top-100 chart Aug. 4th, 1956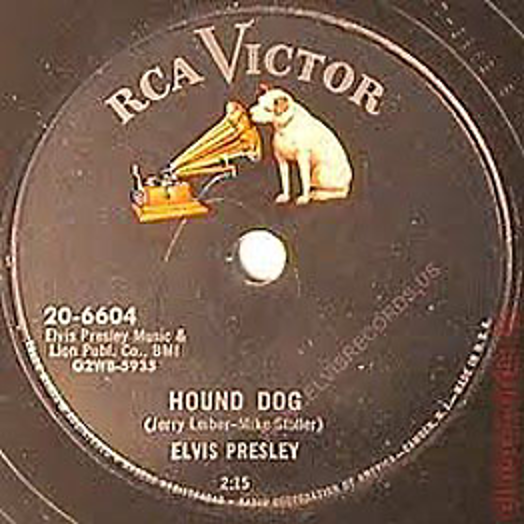 "Don't Be Cruel" The 'Flip' side would enter the chart a week later on Aug. 11th, 1956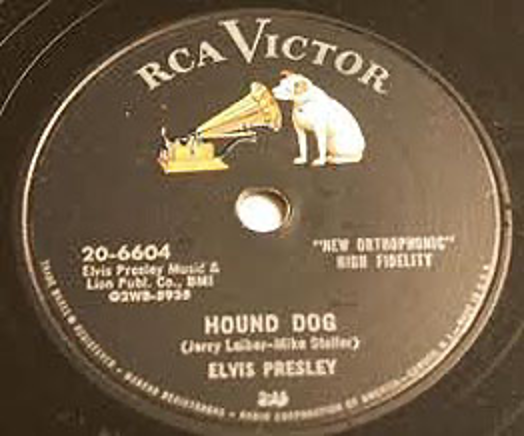 R.C.A. Victor's pressing plants could not keep up with the orders so the relied on pressing plants owned by rival labels to help out. Thus, the different fonts and information on the various labels for the records.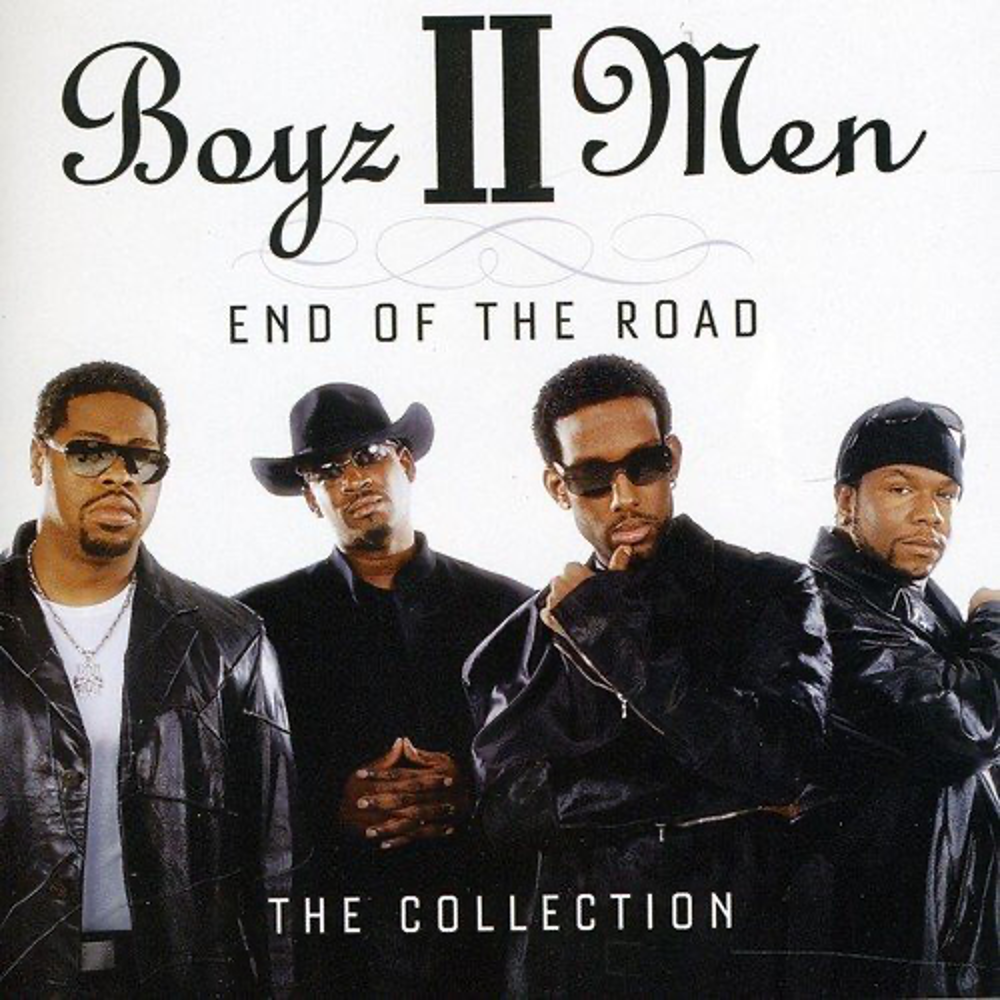 Both sides of the record would stay for 11 weeks, a record that would not be broken until 1992's smash "End of the Road" by Boyz II Men. By the end of the year, Presley's hit would sell over 4 million copies.