The T.V. Special, in 1968 was originally called the "Singer Presents Elvis" special. In the 1980's the advent of home video and commercially released footage by many Rock & Roll stars was now available to fans.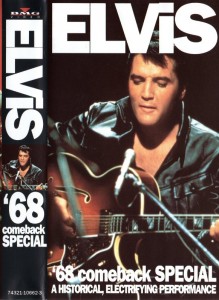 As a commercial ploy to sell more copies of Presley's show, the then "New" title was "The '68 Comeback". But was it really? Let's take a look.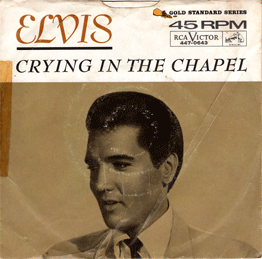 "Crying In The Chapel" was Presley's million selling single hitting Billboard's charts on 04-24-65. He would not have another million seller until "If I Can Dream", from the "Singer Presents Elvis" T.V. Special. That single made it debut on Billboard 11-30-68 a THREE YEAR dry spell for the "King Of Rock 'n Roll". So how were his singles and albums doing in between? Here's a list of most of them: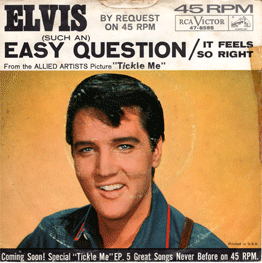 "(Such An) Easy Question" No. 11 with "It Feels So Right" No. 55. Both hit Billboard on 06-19-65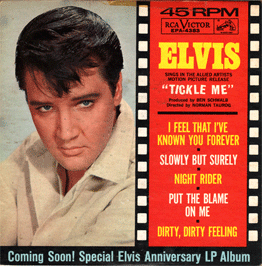 The "Tickle Me" E.P. hit Billboard's singles chart on 07-10-65 and peaked at No. 70.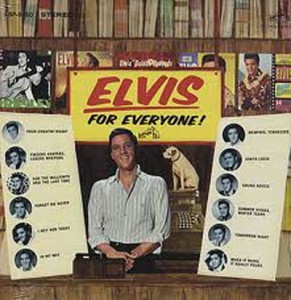 The L.P. "Elvis For Everyone" Hit the L.P. Chart 08-14-65 and went to No. 10 but did not go gold.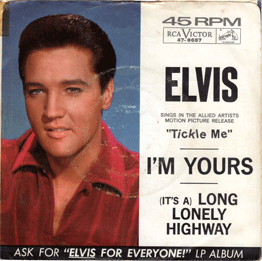 "I'm Yours" made it to No. 11 and the 'Flip' side "Long Lonely Highway" made it to No. 112 on Billboard's "Bubbling Under Chart. Both debuted on 08-28-65.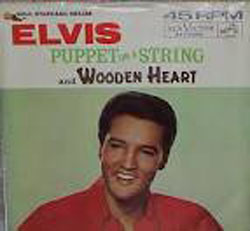 The single "Puppet On A String" peaked at No. 14 and the 'Flip' "Wooden Heart" died on the Bubbling under chart at No. 110. Both started charting on 11-13-65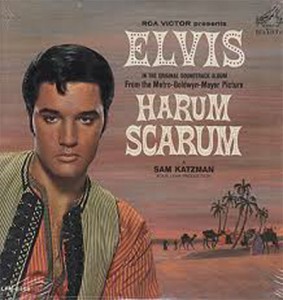 The soundtrack L.P. "Harum Scarum" also hit its respective chart on 11-13-65 making it up to No. 8 unbelievably. Believeably, it did not sell a million.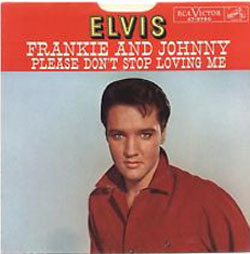 The single "Frankie & Johnny" tapped out at No. 25. The flip charted to No. 45. The world discovered this artistic "Gem" on 03-19-66.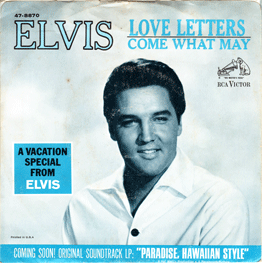 "Love Letters" made it to No. 19 after it made its debut on 07-02-66. The 'Flip' making it to No. 109 on the Bubbling Under Chart. Too bad, both sides were really good!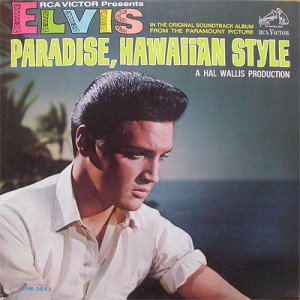 On 07-16-66 The "Paradise Hawaiian Style" soundtrack L.P. made it's chart presence and topped out at No. 15.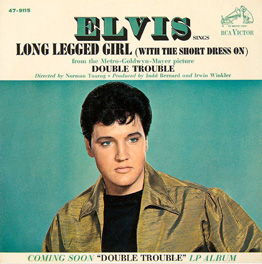 The single "Long Legged Girl" from the film "Double Trouble" reached No. 63 and the flip No. 92. Finding the light of day on the charts on 05-20-67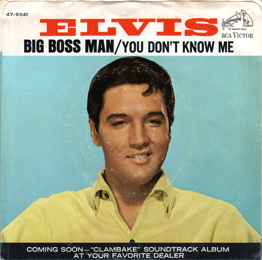 Another single "Big Boss Man" b/w "You Don't Know Me" hit the charts a week before my 12th birthday on 10-14-67. The "A" side reaching No. 38 and the other side No. 44.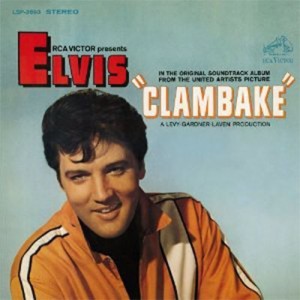 The "Clambake" soundtrack L.P. closed out the year debuting on 12-04-67 and making it to No. 40.
I read a review of this L.P. wherein it was stated that "If R.C.A. got rid of all the soundtrack songs, this would be a pretty good album." In deed, six out of the twelve songs were NOT from the movie "Clambake". Three of those six songs, "You Don't Know Me", "Big Boss Man", & "Guitar Man", were all solid readings of really good songs and were released as singles.
However, even GOOD songs released as singles were now suffering from the back lash of BAD soundtrack songs like "Who Needs Money" ("Clambake" soundtrack), "He's Your Uncle Not Your Dad" ("Speedway" soundtrack), "Dominic" ("Stay Away Joe" soundtrack), "Queenie Wahine's Papaya" ("Paradise Hawaiian Style" soundtrack), "Frankie And Johnny" (from the soundtrack of the same name)….R.C.A. released THAT as a single? Well if you listen to just 30 seconds of any one of these songs, even in 2018, You'll get the Idea.
In another universe, the Beatles released "Sgt. Pepper" in 1967. The Top-10 singles for the end of 1966 included "Cherish" by the Association, "Soul & Inspiration" by The Righteous Brothers, & "Poor Side Of Town" by Johnny Rivers. The world had past Presley by while he was "Lost In Hollywood".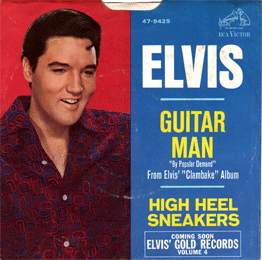 The start of 1968 didn't seem much better for Presley records. "Guitar Man" started charting on 01-27-68 and reached No. 43. The "B" side didn't chart at all.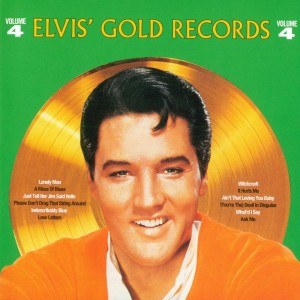 The L.P. "Elvis' Gold Records Vol. 4", which really only contained three singles that we certified gold, stalled at No. 33 and was listed on 03-02-68.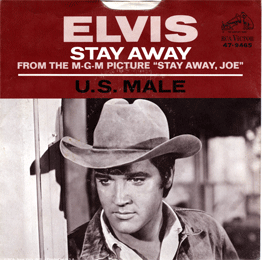 "U.S. Male" No. 28 and the flip No. 67 starting on 03-23-68.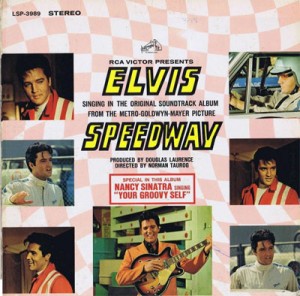 Yet another soundtrack L.P. "Speedway", embarked on it's journey on 07-06-68 and found it's rightful place at No. 82 .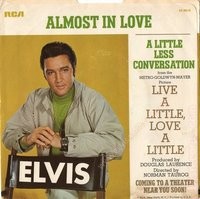 Finally the original version of "A Little Less Conversation" reached No. 69 starting on 10-12-68. The flip started charting on 09-28-68 and reached No. 95. There were others but I think I've made my point here.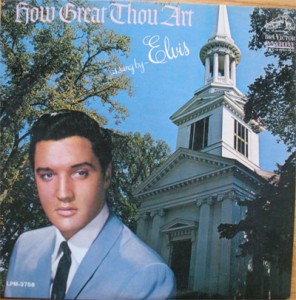 The only real spark of hope during this time was the Gospel L.P. "How Great Thou Art" which started charting on 03-25-67, made it to No. 18, sold a million copies, was certified gold and earned Presley his first Grammy award.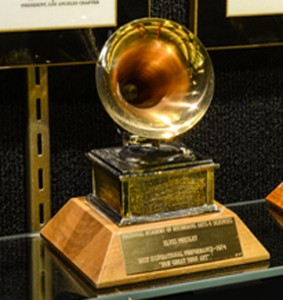 Now looking at this list would one really want to use the term "Comeback" for the T.V. show that aired Dec. 3rd, 1968? Certainly an independent artist, like myself, would be overjoyed with my singles and albums having this kind of success.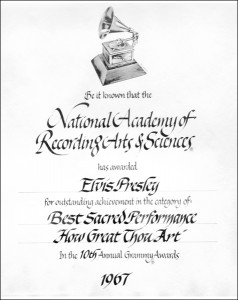 But we're not talking about me and my records, were talking about Elvis Presley, the King Of Rock 'n Roll who, from 1956-1959, had Twenty-Two MILLION SELLING SINGLES, EIGHT L.P.s that charted with four going to No. 1! These numbers were unheard of at that time!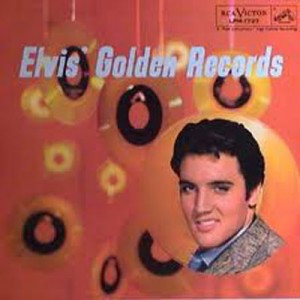 Presley, however, was recoding songs like "One Night", "Hound Dog" & "Jailhouse Rock" vs. the "Stuff" that was released in the three year time period that these "Lounge" pages discuss.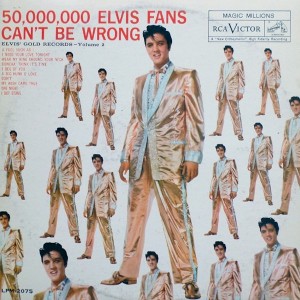 For me, a fitting way to remeber that this show is the "Singer Presents Elvis" vs. "The '68 Comeback" T.V. Special is to just look at the commercails by the sponsore, Singer Sewing Machines. They didn't use the word "Comeback" anywhere.
In the end, it WAS a "Comeback" as far as quality of music, chart positions, and record sales there's no doubt about it. But as a fan, a recording artist, a musician, a historian of Rock 'n Roll, he never went anywhere. So I still prefer to call it "Singer Presents Elvis" vs. "68 Comeback". The choice is really yours as to what you want to call it.
PEACE
Other related "Lounge" pages you might find interesting are:
"Singer Presents Elvis 50th Anniversary Pt.7"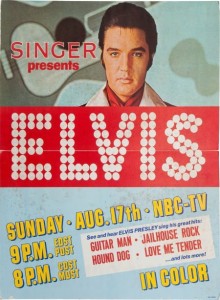 "Singer Presnets Elvis 50th Anniversary Pt. 6"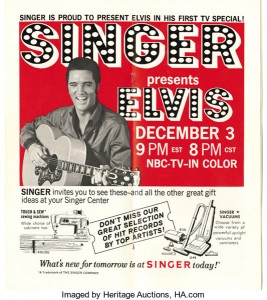 "Singer Presents Elvis 50th Anniversary Pt.5"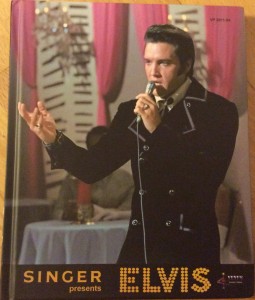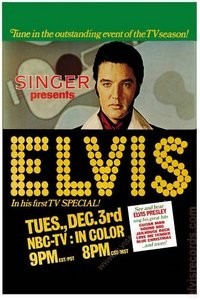 "Singer Presents Elvis, 50th Anniversary Pt. 1"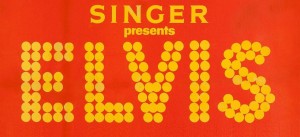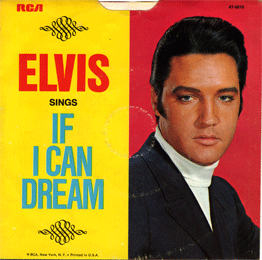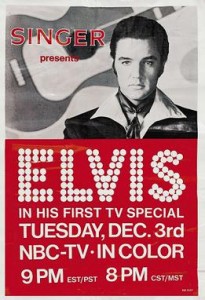 I'll plant you now and dig you later
Dave